GlykoCare 15% AHA GEL FORTE
GlykoCare 15% AHA Gel forte eis indicated for the treatment of dry skins or with excess of keratinization. GlykoCare 15% AHA Gel forte eliminates the accumulated dead cells and leaves a healthier looking skin smoother texture and suppleness. GlykoCare 15% AHA Gel forte is a so highly recommended for acne, oily prone skin and dry thickenes skins treatment.
INSTRUCTIONS FOR USE
Apply twice a day on affected areas.
CAUTION
Avoid contact with eyes and mucous membranes. Discontinue if persistent irritation occurs. It is harmful if swallowed. It is irritative to the mucosal eyeball. Keep bottle tightly closed at all times and protected from the light and keep room temperature.
APPLICATION
External use only.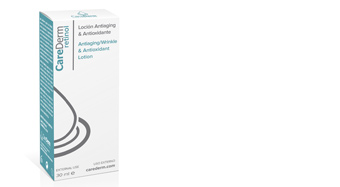 The union of its exclusive formula helps recuperate aged skin, with a tendency to wrinkle.
A unique product that will provide exfoliating, descaling and promoting properties of the formation of collagen and elastin.