Beckmak Sanitizer Tower
Protect your employees and customers from dangerous viruses and bacteria by placing our BECKMAK™  Spray dispenser is made of high-quality ABS plastic with an infrared sensor for contactless triggering of the spraying process and a refillable 1000 ml container. One filling is sufficient for about 950 to 1000 spraying processes and is therefore suitable for a wide range of applications. The dispenser can be operated conveniently with 4 type C batteries without the need for wiring.
Alternatively, the dispenser can also be operated with a 230V adapter.
SanitizerTower in a strategically important point with a non-contact spray dispenser. Our preparation BECKMAK™ Hand sanitizer is particularly suitable for the Use in dispensers that are triggered by a sensor switch and do not require any touch.
The BECKMAK™ Sanitizer Tower is not only practical, but it should also not optically impair your entrance area, which is why we decided on an elegant design and high-quality stainless steel. The column is 150 cm high and is ideal for the assembly of our BECKMAK™ Spray dispenser.
With a weight of around 19 kg, it is also particularly stable and does not wobble.
APPLICATION
The preparation is sprayed undiluted on the hands to be disinfected and
allowed to dry.
INFORMATION ABOUT THE ACTIVE SUBSTANCE
100 g BECKMAK™ Hand sanitizer, alcohol-free, contains:
130 mg benzalkonium chloride (CAS No. 68424-85-1).
Use biocides carefully. Always read the label and product information before use.
We are manufacturers of cleaning agents, disinfectants, hand washing soaps and distribute hygiene products for commercial cleaning. We sell exclusively to commercial customers. The delivery of our products to private customers is excluded.
Due to the high demand your order may be delayed. We are working hard and in collaboration with logistics companies to deliver your orders to you as soon as possible.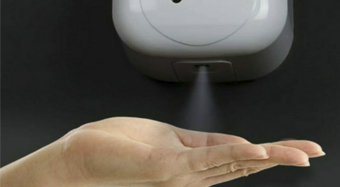 The preparation has a very wide range of uses and is suitable for quick disinfection of hands.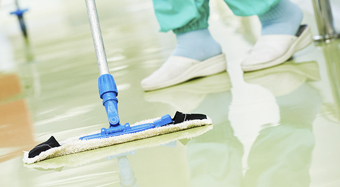 The preparation has a very wide range of uses and is suitable for rapid disinfection of all surfaces, as the exposure time is only one minute.